Keisha Newry
Sorry, no picture available for Keisha Newry at this time.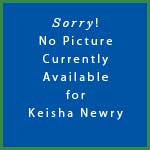 "This is my grandfather's traditional country called Jarnam. It's in the Keep River National Park on the Western Australia and Northern Territory border". The brown colour at the top represents hills and the blue colours is a big billabong. "In my grandfather's country there are a lot of billabongs, springs, swampy land and hills. We always go fishing and hunting for turtles in the billabongs also go swimming in the springs and creeks. But not in the main Keep River too many crocodiles everywhere there". -- Keisha Newry

USD $100
Keisha is a "Young Artist" who is beginning her painting career at the Waringarri Arts Center near Kununurra, WA. Although Keisha is only a beginning painter, her community possesses numerous world-class aritsts who will guide her work as she matures.